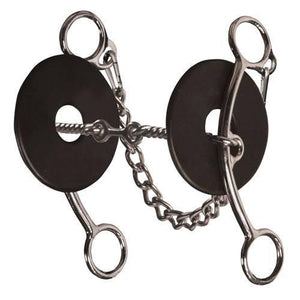 Brittany Pozzi Lifter 6" Shank -Three Piece Twisted Wire Bit
 The mouthpiece offers similar benefits of the twisted wire snaffle with added flex and bend. - Brittany Pozzi
Mouth: 5 1/2"
Shank: 6"
NOTE: This bit will rust when exposed to moisture. This creates a sweet taste in the horses mouth and promotes salivation.